The Civic SI - Do you know everything about it?
"Canada's Top Selling Car for the Past 20 Years"
By Jessica Pitre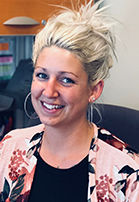 Hey guys, I'm Jessica Pitre, I'm a sales and leasing consultant here at Bathurst Honda and today for all you current car enthusiast out there, we're going to be having a look at the newly released in 2017, the Honda Civic SI coupe!
Autotrader Top Pick
It's been Canada's top selling car for the past 20 years and now it got another award to back it. Based on its distinctive looks, exciting new turbocharged engine and extensive list of features, autotrader's team of award-winning journalists, picked a 2017 Civic as their Top Pick!
Autotrader.ca goes on to report:
"No car on the Canadian new car market today has the significance of this updated Civic from Honda"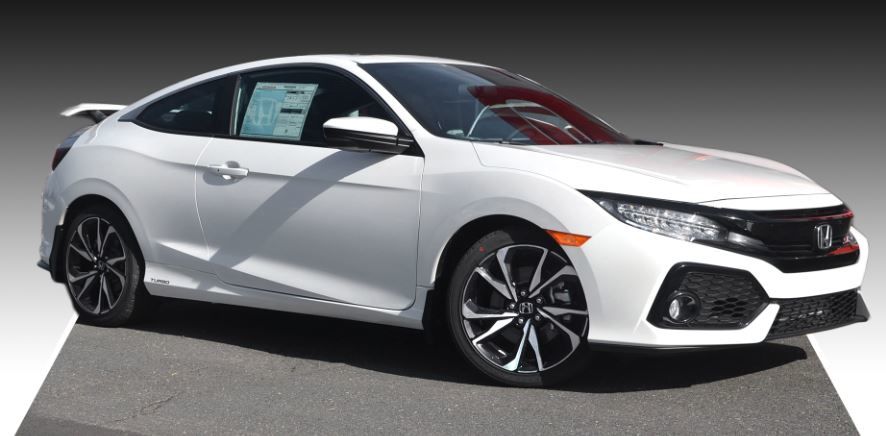 LED Headlamp Setup, Black Front Fascia & Si Badge
Included on the Honda Civic SI, is a full LED headlamp setup, which is really going to brighten up the road during night time driving. It also has an aggressive black front fascia, which is nice for all SI lovers out there that are allergic to chrome like I am. Of course you have your signature SI badge and your front fog lights.
Engine, Helical Limited-slip Differential and Fuel Economy
The Honda Civic SI trim level comes with a 1.5 turbo charged engine. The engine is pushing out about 205 horsepower with 192 foot pounds of torque. It's an earth dreams engine with helical limited-slip differential; "LSD" for short for all you motor enthusiast. Basically what that means is, the wheels will turn as the same rate and distribute torque equally to the ground when the throttle is applied. To simplify, you get a lot better handling and better control of your vehicle when you do decide to push on the gas. This vehicle here is about a 14 seconds car on the quarter-mile track, depending on your skills of course, which is awesome! With all that power, you do get really awesome fuel economy; about 33 miles to the gallon in the city and 46 miles per gallon on the highway!
Black on Chrome Alloy Wheels & Keyless entry
One of the first things you're going to notice about the Civic SI, is the 18 inch black on chrome alloy wheels with front and back disc brakes. The Civic SI comes with the turbo indicator on the side skirt of the vehicle. It also comes standard with remote key entry; this allows you to get into your vehicle with a touch of a handle. The key fobs is a push button start as well. You never have to take it out of your purse or your pocket. If you're like me and you have to look for your purse which what seems like forever to look for Keys, you don't have to do that anymore. You have to be at least in a 2 foot radius of the vehicle, put your hand on the handle of the vehicle and the door will unlock. When you get back out of the vehicle, you just have to shut the door and push the black button
Honda Civic Warranty
3 years/60,000km comprehensive and a 5 year/100,000km powertrain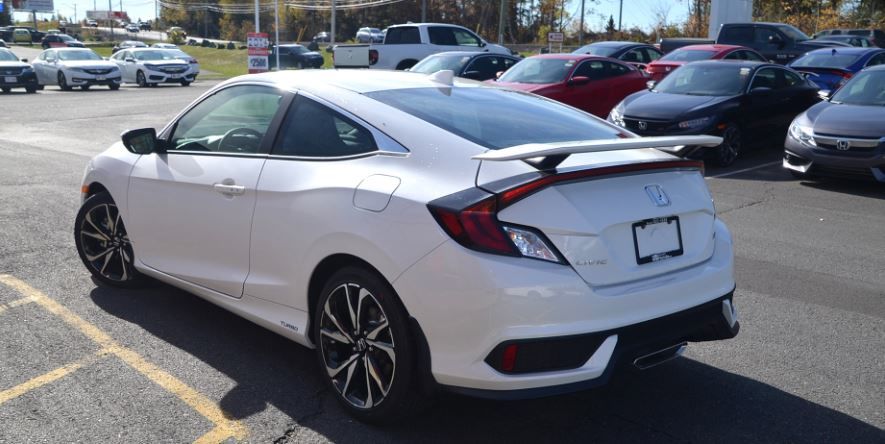 Backup Camera, Spoiler, Exhaust & Trunk Space
On the back of the car, the SI model only, you will have the rear spoiler which gives the car a really sporty look and really accent the back of the vehicle. The SI come standard with a backup camera and the signature SI badge in the back as well. It also has a very aggressive exhaust which is actually centered in the middle of the vehicle, which I really liked and gives a distinctive and sporty touch. If you open up the trunk, the Civic still offers the 60-40 split which gives you ample space for trunk space
Security - Brakes, Airbags & HondaLink
Just to go over a few safety features that this car has to offer, as I mentioned before, the Honda Civic SI comes with front and rear disc brakes, which gives you much better breaking and it also has an ABS braking system. The vehicle has a SRS airbag system with side curtain airbags and roll over sensors so if ever you were to roll your car, you are protected. When Hondalink assist is activated, you have automatic emergency response. Keep in mind thought, your phone need to be paired for this feature to work. And of course, in the four door Si, you have child-proof locks for the back doors.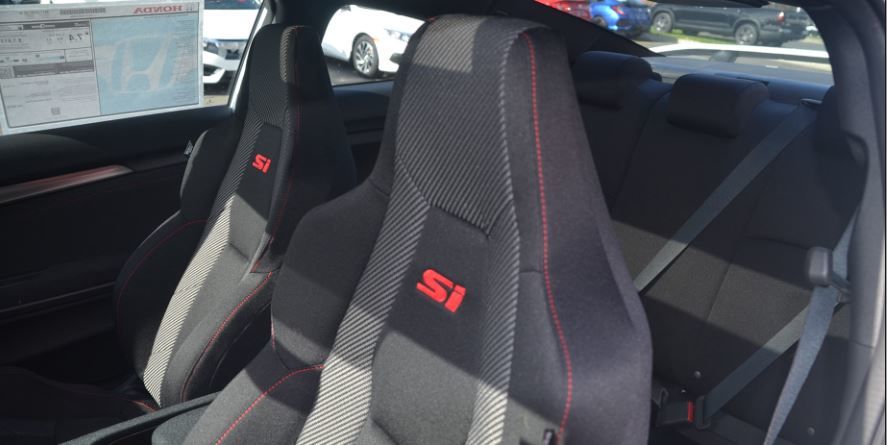 Red Stitchings, G-Force & StopWatch Gauges
Moving on to the interior of the vehicle, you'll find a couple of distinct features that is only on the SI trim. You have red bull string around leather-wrapped steering wheel, on the shift boot and on the gear knob as well. The stems of the seats are sewn in red and the passenger and driver seat have an Si badge. This trim has a few gauges that you will not see on other model Civics, you have your G-Force gauge and you also have your stopwatch which as I mentioned earlier, if you do decide to take this car on the track, you can actually track your own times, which is pretty cool!
Sunroof, Garmin Nav, Wireless Charging and Wi-Fi
The sunroof is something else that comes standard on the SI, you have two options, you can either tilt or you can open it fully, whichever your preference. It also comes equipped with the Garmin Navigation. Another cool feature about the Si is that you can actually charge your phone while driving; it's a bit more compatible for Android versus Apple. You do have Android Auto and Apple CarPlay, you just have to plug in your phone in your USB port and you can actually see your phone live on your screen. One of the other things that is really cool is the browsing feature. If ever you're parked at any business you can actually connect to their Wifi, check your emails, Facebook or basically just surf the web!
All in all, you CAN'T go wrong when you're driving the 2017 Honda Civic Si!