* Suggested retail price of the manufacturer. Taxes, license, insurance, registration, levies and fees not included. Payment includes freight and PDI. Selling price excludes freight and PDI. Does not include current promotions. Ask online to know applicable specials. * Suggested retail price of the manufacturer. Taxes, freight, PDI, license, insurance, registration, levies and fees not included. Does not include current promotions. Ask us for current promotions to know applicable specials.
Gallery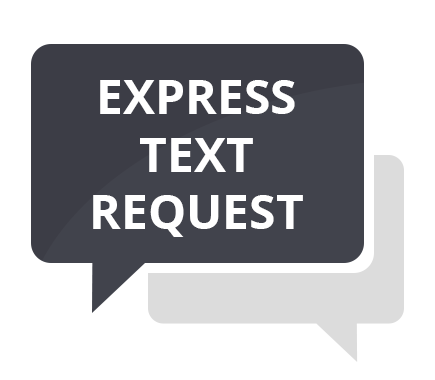 Sporty in size and trail-tough, yet hard-working enough to take on task after
task at the job site, the compact Pioneer 500 delivers everything you could
look for in an off-road vehicle thanks to its lightweight, agile design, and its
heavy-duty construction. Narrow with a trail-friendly width of 50 inches, this
well-equipped side-by-side confidently goes where you want it to. Additionally,
the Pioneer 500's nimble design allows it to fit in the back of most full-size
pickup trucks for easy transport, yet its strength will surprise—it can tow up to
1,000 pounds, making it ideal for work, play and everything in between.

Show more
Specifications
Transmission
Five-speed automatic transmission with AT/MT modes with paddle shifting and reverse.
Final Drive : 2WD/4WD; direct front and rear driveshafts with switchable 2WD/4WD
By using an overhead-valve layout and a semi-dry-sump lubrication system, engine height is significantly reduced, lowering centre of gravity while also improving ground clearance. Rubber-cushion engine mounting and gear-driven counter-balancer reduce vibration
The addition of the automatic shifting function gives you the best of both worlds. Choose AT mode for fully automatic shifting, override the AT settings on the fly with paddle shifters mounted on the steering wheel, or choose MT mode and operate the five-speed transmission manually with the paddles. It's the best of all worlds.
Shiftable 2WD/4WD system provides the efficiency of two-wheel drive while retaining the ability to select 4WD quickly via a dash-mounted lever when conditions demand. Plus, the super-heavy-duty automatic clutch with low-rpm engagement contributes to excellent drivability and towing capacity.
Powerful 481 watt AC generator has generous output to run electronic accessories. Centrally mounted high-capacity airbox provides easy access for filter maintenance.
A strong steel chassis is designed to help the Pioneer 500 remain stable in rough going, and its heavy duty construction will help it stand up to rough punishment on the job site or recreational trail.
Because it's physically smaller with a smaller wheelbase, narrower width and tighter turning circle than typical side-by-sides, the Pioneer 500 can go more places.
Roomy cab and bench seat are designed for a comfortable fit for two. Automotive-type 3-point Emergency Locking Retractor (ELR) seat belts and stout Occupant Protection Structure help to keep driver and passenger secure. For added safety, a speed limiter prevents travel faster than 24 km/h if it detects that a seat belt isn't being worn.
The Pioneer 500's liquid-cooled endgine is mounted longitudinally. By orienting the crankshaft front to back in the chassis, the flow of power is straight to the wheels without any right angle detours, reducing powertrain friction and putting more grunt to the ground.
High-mounted snorkel draws cleaner, drier air and features four separate resonators to reduce intake noise. A stainless steel exhaust system provides superior corrosion resistance and minimizes noise levels. The muffler includes a certified spark arrester for when you're riding in regulated or sensitive environments. Previous model year shown.
Electronic fuel-injection system provides crisp performance and helps ensure trouble-free starting and operation in cold conditions and changing altitudes.
The independent front and rear suspension systems, with dual-rated springs, provide a comfortable, controlled ride over all types of terrain.
With 149 mm (5.9 in.) of travel on all wheels, plus 215 mm (8.5 in.) of ground clearance, the Pioneer 500 can negotiate difficult terrain with ease. And the suspension is tuned for a fun, sporty ride.
Large, flat cargo area with ATV-style rack offers numerous tie-down points for maximum load versatility and can carry 203 kg (450 lbs.) of gear.
Heavy-duty receiver-style hitch lets you tow up to 450 kg (1,000 lbs.).
Other Specifications
Warranty : 12 months, unlimited mileage, freely transferable warranty; extended coverage available with Honda Plus
Waterproof accessory socket provides convenient 12-volt power whenever you need it.
High sill doors, integrated headrests, protective door nets, and seat belt release mechanisms all add to operator security.
Tires : 24 x 8 - 12 front 24 x 10 - 12 rear
Fuel Capacity : 15.4 liters, including 4.2-liter reserve
Length : 2605 mm (102.6 in)
Width : 1,270 mm (50.0 in)
Ground Clearance : 215 mm (8.5 in)
Wheelbase : 1,855 mm (73.0 in)
Curb Weight : 464 kg (1,023 lb) including required fluids and full tank of gas – ready to ride
Towing Capacity : 454 kg (1,000 lb)
Bed Capacity : 203 kg (450 lb)
Attractive, rugged bodywork gives the Pioneer 500 an aggressive, functional look. The easily removable hood and seat cushions also help simplify maintenance.
Clever rear-hinged door design allows the nets to remain attached when opening the doors, easing entry and exit.
Doors feature a single-handed twist-action release mechanism, equally accessible from both inside and outside the Pioneer 500. Auto-style double latches allow the doors to latch securely when pulled shut.
Twin-headlight system features 37.5-watt headlights with a focused light distribution pattern for improved visibility after dark. LED brake lights and taillights provide optimal illumination and conspicuity. The easy-read digital dash includes a large speedometer, gear position indicator, fuel gauge, maintenance minder, and warning lights for critical engine and drivetrain functions
Twin cup holders make it easier to stay hydrated when stopping for a rest out on the trails or work site.
A wide array of accessory items, including numerous ways to add storage and carrying ability, contribute to the Pioneer 500's versatility. Plus, trusted Honda durability, quality and reliability help improve retained value over the life of the machine.
Colour : Patriot Red
Seat Height : 729 mm (28.7 in)
---