* Suggested retail price of the manufacturer. Taxes, license, insurance, registration, levies and fees not included. Payment includes freight and PDI. Selling price excludes freight and PDI. Does not include current promotions. Ask online to know applicable specials. * Suggested retail price of the manufacturer. Taxes, freight, PDI, license, insurance, registration, levies and fees not included. Does not include current promotions. Ask us for current promotions to know applicable specials.
Gallery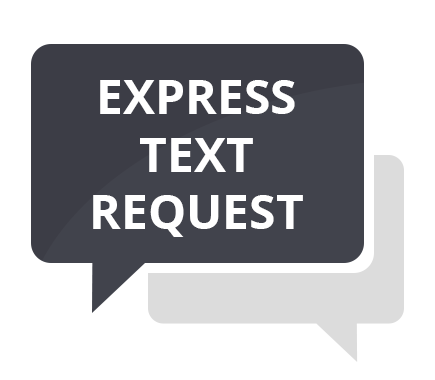 2019
Honda
Pioneer 1000-5 EPS
Not just bigger. Better. Powered by a class-leading 999 cc twin-cylinder
engine, the all-new Pioneer 1000 EPS and Pioneer 1000-5 EPS can haul
up to 454 kg (1,000 lbs.) or tow a full ton. And with exclusive Honda
QuickFlip seating, the 1000-5 EPS morphs from a cargo workhorse
to a five-person people mover in an instant.

Show more
Specifications
Engine/Drivetrain
The ultimate side-by-side needs plenty of power, so the Pioneer 1000-5 EPS DLX is built around a 999 cc fuel-injected twin-cylinder engine with Honda's famed four-valve Unicam cylinder head.
Honda's fully automatic six-speed Dual-Clutch Transmission senses how you're riding, monitoring throttle input, engine rpm, vehicle speed and more. Going downhill? The Pioneer stays in a lower gear for superior engine braking. If you want to choose a specific gear, upshift or downshift yourself in demanding conditions or even override the automatic gear selection, the twin paddle-type shifters make it easy and fun. And of course, there are no belts to worry about.
Venturing over really tricky, rocky terrain, hauling a big load down a steep hill, or need some real hill-climbing ability? The high/low-range subtransmission provides a full 42-percent gear reduction when you switch to the low range.
The Pioneer 1000-5 EPS DLX allows you to quickly and easily choose from 2WD, 4WD, 4WD with differentials locked for the toughest conditions, or Turf mode that's perfect for sensitive surfaces like grass fields or for easier steering. All via a dash-mounted lever.
The engine's air intake is located up high and under the hood to help ensure a clean air supply. The new viscous air-filter element flows air well for increased performance, and also provides a longer service interval.
The rubber-mounted engine and exhaust system insulates you from annoying vibration, adding to the Pioneer 1000-5 EPS DLX's superb comfort.
Honda's automotive-style Electric Power Steering lessens steering effort and helps eliminate bump steer, especially over rocks, logs and on sidehills. Plus, a tilt steering wheel lets you find a position that's just right for you.
When you fill the two rear seats or put a bigger load in the Pioneer 1000-5 EPS DLX's bed, the rear suspension automatically senses the weight increase and adjusts the ride height to compensate. This maintains ground clearance and maximizes handling and comfort when loaded.
With a side-by-side this powerful and capable, you need brakes that are up to the job, too. Honda's extensive automotive experience means you know the all-wheel disc brake system is up to the task.
The Pioneer 1000-5 DLX comes standard with large 27-inch radial tires on special 12-inch aluminum wheels for excellent ride comfort, improved ground clearance and superior traction.
Transmission à double embrayage (DCT) entièrement automatique, à six rapports plus marche arrière, modes sport et manuel avec sélecteur à palettes. Transmission secondaire à plage rapide/lente. Quatre modes d'entraînement: Pelouse, 2RM, 4RM et 4RM avec verrouillage du différentiel
Entraînement final : Arbres avant et arrière directs
With 268 mm (10.5 in.) of travel from the front independent suspension and 254 mm (10 in.) of travel from the rear independent suspension – with new dual-rated springs for 2019 – you're assured of a smooth, well-controlled ride with generous ground clearance.
Other Specifications
WARRANTY : 12 months, unlimited mileage, freely transferable warranty; extended coverage available with Honda Plus
Fuel Capacity : 30 litres, including 6.4-litre reserve
Length : 2,961 mm (116.6 in.)
Width : 1,597 mm (62.9 in.)
Ground Clearance : 314 mm (12.4 in.)
Seat Height : 845 mm (33.3 in.)
Wheelbase : 2,036 mm (80.2 in.)
The Pioneer 1000-5 EPS DLX features deluxe, multi-function LCD instrumentation that displays fuel level, engine speed (rpm), vehicle speed, tripmeter, odometer, a clock, gear position and much more.
LED headlights provide excellent nighttime illumination.
Colour-matched doors and bed panels add to the Pioneer 1000-5 EPS DLX's striking good looks.
The Pioneer 1000 DLX is already pre-wired to make adding an optional winch a snap, and a host of other accessories allow you to fully tailor your Pioneer to your specific needs.
Colour : Patriot Red
Tires : Front: 27 x 9 - 14 Rear: 27 x 11 - 14
Curb Weight : 775 kg (1,709 lbs.) including required fluids and full tank of gas – ready to ride
The Pioneer 1000-5 EPS DLX gives you the ultimate in seating options. In addition to the comfortable three-passenger contoured bench seat up front, the bed incorporates a pair of seats that flip up or fold down independently in seconds. Up, they provide secure seating for one or two additional passengers; down, you get a flat cargo bed for utility use. With improved seat comfort for 2019.
You can load a full half-ton (1,000 lb) into the bed of the Pioneer 1000-5 EPS DLX. And when it's time to unload, the bed's hydraulic-assisted tilting feature makes dumping firewood, gravel, feed or other items easy. And because it's able to tow a full ton (907 kg/2,000 lb) – with an imporved hitch mount for 2017 – the Pioneer 1000-5 EPS DLX can take on big jobs that otherwise would require a tractor or a truck.
The Occupant Protection Structure uses large-diameter tubing and includes integrated handholds, recessed top tubes and a more spacious structure to enhance protection. Hard doors and roll-up side nets provide a secure feel and keep mud and debris out of the cabin, while automotive-style three-point belts with an Emergency Locking Retractor mechanism help keep everyone secure. New for 2019, a speed limiter prevents travel faster than 24 km/h if it detects that a seat belt isn't being worn.
---