* Suggested retail price of the manufacturer. Taxes, license, insurance, registration, levies and fees not included. Payment includes freight and PDI. Selling price excludes freight and PDI. Does not include current promotions. Ask online to know applicable specials. * Suggested retail price of the manufacturer. Taxes, freight, PDI, license, insurance, registration, levies and fees not included. Does not include current promotions. Ask us for current promotions to know applicable specials.
Gallery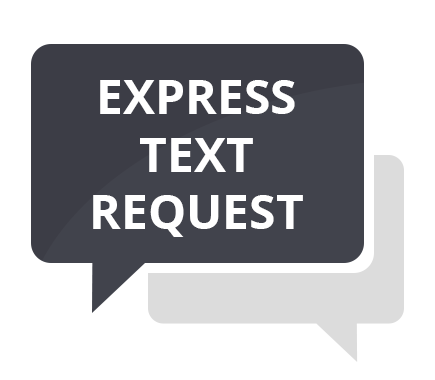 Specifications
Engine/Drivetrain
Engine vibration is kept to a minimum by using crank pins phased at 180 degrees and a balancer shaft behind the cylinders, which also contributes to the engine's compact size.
The four valves in each of the DOHC cylinder heads have narrow stems, thereby reducing weight and friction and increasing efficiency.
A light and compact roller-rocker-arm assembly and shim-type valve adjustment allows a lower valve-spring load for reduced friction and a compact cylinder head.
The oil pump's internal relief structure uses the same design as found in the CBR1000RR, which reduces friction, improves aeration performance and simplifies the shape of the oil pan.
Final Drive : #520 O-ring-sealed chain
Careful flow analysis of the cooling system resulted in a water pump that's small and lightweight, yet still more than capable of keeping the engine running its best at high output levels.
Six-speed transmission
The DOHC liquid-cooled parallel-twin engine uses a square bore & stroke of 67 mm x 66.8 mm for an optimum combination of strong low-end torque and excellent top-end power. A 4% boost in horsepower and torque for 2019 results in even sportier performance.
Not only does the new slipper clutch help to prevent rear-wheel lockup on downshifts, it also reduces effort at the lever by almost half, helping to reduce rider fatigue particularly in city traffic or on long rides.
Improved airflow in the exhaust system—now featuring dual exit pipes—results in extra power and a sportier-sounding edge to the exhaust note.
PGM-FI electronic fuel injection keeps the engine running efficiently in all conditions and ensures crisp throttle response.
In order to maximize air-intake and exhaust efficiency, the profile from the air cleaner through the intake ports to the exhaust pipe was made as straight as possible, helped in part by repositioning the battery away from the rear of the airbox intake duct.
The new gear indicator and adjustable shift-up indicator make it even easier to use the smooth-shifting six-speed gearbox.
The pins in the silent cam chain have been treated with vanadium, which both reduces friction and improves durability. The lightweight pistons use the same advanced manufacturing process as those found in the CBR1000RR. To ensure precise cylinder shape, the engine uses the same centrifugal-cast thin-wall sleeves as found in the CBR1000RR.
Other Specifications
Warranty : 12 months, unlimited mileage, freely transferable warranty; extended coverage available with Honda Plus
Fuel Capacity : 17.5 litres
Ergonomics were carefully configured to ensure an unrestricted riding position that allows easy manoeuvring in town, an easy reach to the ground, as well as excellent comfort during long-distance highway trips.
A utility space under the seat accommodates a U-lock, wet weather gear or other items.
Tires : Front: 120/70ZR–17 Rear: 160/60ZR–17
Seat Height : 810 mm (31.9 in.)
Wheelbase : 1,420 mm (55.9 in.)
Curb Weight : 194 kg (432 lbs.) including required fluids and full tank of gas - ready to ride
Colour : Grand Prix Red, Matte Gunpowder Black
Updated seat provides long-range comfort while offsetting the increase in suspension travel, thereby maintaining an ideal seat height for on/off-road riding. Plus, a 20 mm higher windscreen provides improved weather protection.
Sleek bodywork includes a new front cowl that leaves much of the engine exposed for an aggressive, streetfighter look. Bright LED lights and turn signals keep weight and power consumption low.
The CB500X boasts a large 17.5-litre fuel tank, which combined with the fuel-efficient engine means a range of approximately 500 km for plenty of riding fun between fill-ups.
The CB500X's bodywork includes a lower section that helps to protect the exhaust pipes and engine from stones and other debris when riding on rough surfaces.
---