* Suggested retail price of the manufacturer. Taxes, license, insurance, registration, levies and fees not included. Payment includes freight and PDI. Selling price excludes freight and PDI. Does not include current promotions. Ask online to know applicable specials. * Suggested retail price of the manufacturer. Taxes, freight, PDI, license, insurance, registration, levies and fees not included. Does not include current promotions. Ask us for current promotions to know applicable specials.
Gallery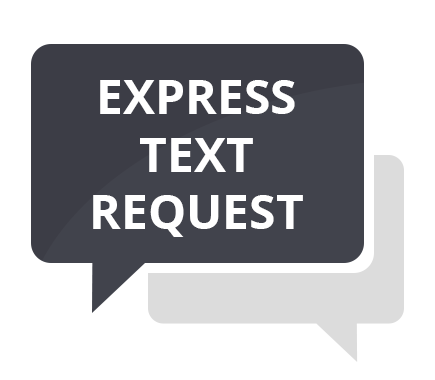 Specifications
Transmission
Close-ratio, five speed
Honda's Unicam cylinder heads combine the best of single and double-overhead-cam designs. The configuration contributes to a compact engine that saves weight over a comparable dual-overhead-camshaft motor and also permits a narrow included valve angle. This flattens the combustion chamber to facilitate ignition flame propagation, allowing a high compression ratio. Since less space is taken up in the cylinder head, the camshaft sits lower in the head for a more compact engine and a lower center of gravity.
A factory skid plate is light and offers the engine and lower-frame protection that a racer demands.
Final Drive : #520 sealed chain; 13T/49T
We're talking about a special ECU program here: push the button to select the mode, hold the throttle open, release the clutch, and the CRF450R will do the rest, launching you into the first turn with a big advantage. It turns your bike into a holeshot-seeking machine!
Kickstarting your bike is so 2016. By ditching the kickstarter entirely, our engineers can make the CRF450R lighter. Electric starters and lithium-ion batteries are so light now and so good that putting them on a bike like this is a win/win combination. And winning is what a CRF450R is all about.
We shaved an additional 795 g (1.75 lb) from this year's CRF450R—a surprise considering how light this bike already is. Where did it come from? Mostly from eliminating the kickstart option, but weight is weight, and on a racebike less of it is almost always better.
The CRF450R's large front-brake disc measures a whopping 260 mm. You get great brake feel and a pattern that cuts down on weight. Front and rear brake-disc guards are part of the package too.
Grams and performance count, and the CRF450R uses a titanium fuel tank. Light and strong, it's also thinner than our previous plastic unit, while maintaining the same capacity, freeing up more space and helping to centralize fuel mass.
This simple handlebar-mounted button lets you dial in engine power delivery character with a push of your thumb. Choose between Standard, Smooth and Aggressive, depending on track conditions.
The CRF450R features a downdraft intake tract and FI body to help increase both power and fuel-metering precision. It's part of the reason the CRF450R offers such explosive power and massive torque, especially out of the starting gate and in the critical first 30 meters (100 ft) of the race to the first turn.
The CRF450R's fuel-injection system sprays twice per intake cycle. That helps increase fuel atomization without adding the weight or complexity of a second injector. The better fuel atomization means more power in the midrange and on overrev—you'll feel it the first time you race.
Lengthening the CRF450R's headpipes help give you better throttle response and top-end pull.
Developed using Dunlop's latest "block-on-block" design technology, the CRF450R's MX3S tires give excellent feedback and are a perfect complement to the CRF450R's frame and suspension.
The CRF450R uses our latest finger-follower rocker design. The Unicam cylinder head remains one of the most efficient in the MX world, giving you the design and performance of a double-overhead-cam layout but the compactness of a single-overhead-cam design.
The cylinder head of CRF450R features a refined squish area that helps boost compression to an impressive 13.5:1. That means improved combustion efficiency for more power.
With the all the time you'll be spending in victory circle, you need to look your best. The 2019 CRF450R has you covered. Our "in mold" graphics look great, and stay looking good longer.
Want to fine-tune your CRF450R's power delivery to a specific riding style or track? It's easier than ever with the 2019 CRF450R's programmable ECU.
Other Specifications
Warranty : No warrranty
Fuel Capacity : 6.3 litres
Ground Clearance : 328 mm (12.9 in.)
Seat Height : 960 mm (37.8 in.)
Wheelbase : 1,482 mm (58.3 in.)
Colour : Extreme Red
Tires : Front: 80/100 - 21 Rear: 120/80-19
Curb Weight : 112 kg (247 lbs.) including required fluids and full tank of gas—ready to ride
The new aluminum Renthal Fatbar features a new bend too. The old Honda "CR" bend was legendary for getting it right, and this new fat bar is even better. It's the new standard of excellence—you're gonna love it!
The CRF450R features a flat seat/tank junction, including a titanium fuel tank. The superior ergonomics make it easier to move forward and back on the bike, increasing your control.
They may not help you go faster, but the new black DID® rims this year sure look good.
The CRF450R's Next-Gen twin spar aluminum frame positions the rear shock's mounting point lower, opening up the airbox area and contributing to a lower center of gravity for more holeshots. The frame geometry also helps improve traction, feeling and steering precision.
The 49 mm Showa fork features a conventional spring design that helps increase the CRF450R's front-suspension precision, handling and feel. The spring rate provides better bottoming resistance and improved handling.
We've changed the way we build the CRF450R's swingarm this year, fine-tuning the flex to work with the new chassis and give you better rear traction and cornering precision.
We've stiffened up the CRF450R's chassis to work better with the new swingarm. At the same time, we took some rigidity out of the rear subframe, to help maintain the bike's overall balance and feel.
The CRF450R's dual exhaust system is light, compact, and positioned close and low in the frame to take weight off the rear end and bring more mass to the bike's center for improved handling. It also allows for more air flow, and that equals added power.
---