* Suggested retail price of the manufacturer. Taxes, license, insurance, registration, levies and fees not included. Payment includes freight and PDI. Selling price excludes freight and PDI. Does not include current promotions. Ask online to know applicable specials. * Suggested retail price of the manufacturer. Taxes, freight, PDI, license, insurance, registration, levies and fees not included. Does not include current promotions. Ask us for current promotions to know applicable specials.
Gallery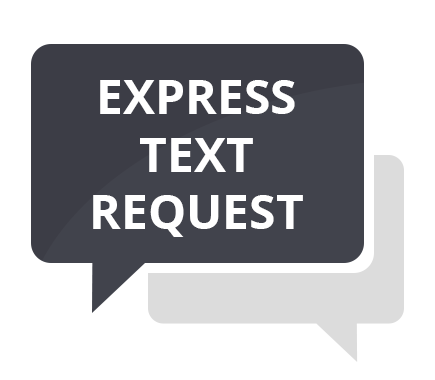 Honda quality, reliability and technical
innovation, in side-by-sides that set the
standard for versatility and value.

Show more
Specifications
Transmission
Final Drive : 2WD/4WD and 4WD with differential lock; direct front and rear driveshafts
The liquid-cooled 675 cc single-cylinder engine has tons of torque and plenty of power. Fuel injection means it starts right up, even on cold days or at high altitude. And the engine is shear-mounted in its own cradle to help reduce vibration.
The automotive-style automatic transmission uses a heavy-duty torque converter with three hydraulic clutches. It's tough, with no belts to worry about, and also smart — a two-stage shift map senses when you're aggressive or light with the throttle, and optimizes power delivery accordingly.
Easily shift from 2WD to 4WD. And when you're in 4WD mode and you need extra traction, just use the lever on the Pioneer's dash to lock the front differential for extra grip in the toughest situations.
Front independent double-wishbone suspension with dual-rate springs provides a substantial 200 mm (7.9 in.) of travel for excellent handling and all-day riding comfort.
In addition to a fully independent rear suspension with 230 mm (9.1 in.) of travel, the rear shocks feature preload adjustability to handle the Pioneer 700's generous load capabilities.
A patented scraper system on the two front 200 mm brake discs helps prevent debris buildup between caliper and rim. An inboard-mounted rear 170 mm brake disc saves weight and is better protected from rocks and other debris.
Need to make a tight turn? Tip-toeing through tricky terrain? A short wheelbase and a tight turning radius makes it easy to manoeuvre out of almost any situation.
Plastic CV joint boots on the driveshafts are durable and tear-resistant.
Automotive-style automatic transmission with hydraulic torque converter, three forward gears and reverse
Optional Package
Work Package : Hard Roof 4p (extended), Rear View Mirror, Light Bar, Switch Plate/Wire Harness, Poly Bed Liner 4P(Optional)
Trail Package : Hard Roof 4P, Rear View Mirror, Light Bar, Switch Plate/Wire Harness, Roll Cage Cargo Bag(Optional)
Outdoor Package : Rear View Mirror, Switch Plate/Wire Harness, Bimini Roof 2P/4P, Bed Extender, Aux. Lights(Optional)
Other Specifications
Tires : 25 x 8 - 12 front; 25 x 10 - 12 rear
Fuel Capacity : 30.0 liters, including 4.5-liter reserve
Length : 2,910 mm (114.6 in.)
Width : 1,525 mm (60.0 in.)
Ground Clearance : 271 mm (10.6 in.)
Seat Height : 868 mm (34.2 in.)
Wheelbase : 1,950 mm (76.8 in.)
The Pioneer 700's two-passenger contoured bench seat provides lots of room and allows easy entry and exit.
The tilt box with hydraulic-assist strut can hold up to 454 kg (1,000 lbs.), while the heavy-duty two-inch receiver-style hitch is ready to tow up to 680 kg (1,500 lbs.).
The sturdy Occupant Protection Structure, standard doors with an automotive-style double latching system, upgraded front and rear torso bars, roll-up side nets, and three-point belts with an Emergency Locking Retractor mechanism (a speed limiter prevents travel faster than 24 km/h if it detects that a seat belt isn't being worn), all help keep you and your passengers safe and secure.
The Pioneer 700's 37.5-watt headlights have excellent balance and light-distribution, eliminating uneven light patterns and dark zones within their illumination area.
The 450-watt alternator provides plenty of power for everyday use, but allows extra capacity for accessories such as a winch or additional lighting. A host of optional accessories and accessory packages allow you to tailor your Pioneer to your needs.
Curb Weight : 575 kg (1,268 lbs) including required fluids and full tank of gas – ready to ride
Colour : Patriot Red
Bed Capacity : 454 kg (1,000 lb)
Towing Capacity: 680 kg (1,500 lb)
With well thought-out details like a standard water-resistant glovebox door and digital instrumentation, the Pioneer 700 gives you a lot more for your hard-earned dollar. Plus, high-grip floor surfaces and foot holds help to keep you and your passenger stable over rough terrain. The sturdy new front bumper and grille will help keep your Pioneer looking great year after year.
---