* Suggested retail price of the manufacturer. Taxes, license, insurance, registration, levies and fees not included. Payment includes freight and PDI. Selling price excludes freight and PDI. Does not include current promotions. Ask online to know applicable specials. * Suggested retail price of the manufacturer. Taxes, freight, PDI, license, insurance, registration, levies and fees not included. Does not include current promotions. Ask us for current promotions to know applicable specials.
Gallery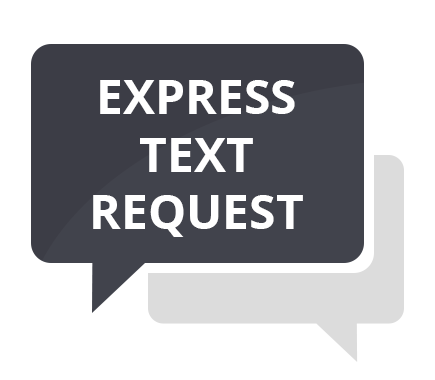 Specifications
Transmission
Final Drive : Belt
The lightweight and compact liquid-cooled SOHC two-valve 153 cc engine powering the PCX150 offers high durability with excellent performance, plus quiet, smooth operation and reduced CO2 production.
The engine layout is built around a host of low-friction technologies working in harmony. An offset cylinder reduces friction caused by contact between piston and bore efficiently transmitting combustion energy to the crankshaft. A 'spiny' cast-iron sleeve – with tiny surface extensions – reduces distortion of the inner bore diameter allowing lowered tension in the piston rings, reducing friction. A shell-type needle bearing is used for the rocker arm shaft while small and light rollers work in conjunction with carefully chosen cam profiles and low tension valve springs to minimize valvetrain friction.
A compact combustion chamber and PGM-FI fuel injection system optimize burning rate, tailoring torque characteristics to suit the rpm ranges typically used in urban situations.
The electronically controlled brushless ACG starter is an integrated component mounted directly on the end of the crankshaft. Serving as both starter motor and alternator it spins the engine directly when starting eliminating noise from starter gear engagement.
A V-Matic wide-ratio continuously variable transmission employs a quiet, durable drive belt, manufactured from high-elasticity rubber, delivering efficient drive to the rear wheel.
A compact high-efficiency radiator – integrated into the exterior of the right-side crankcase – employs a small, light fan reducing frictional losses, lowering drag.
Rolling resistance within the transmission unit is reduced by the use of three low-friction main bearings, each specifically designed to deal with the loads it individually receives.
The low-slung fuel tank is mounted under the floorboards to keep the center of gravity low, enhancing maneuverability around urban obstacles.
Durable tubular steel underbone frame features a short 1,315 mm wheelbase and optimized steering geometry to provide nimble handling and a stable, comfortable experience for rider and passenger.
An advanced Combined Braking System links the front and rear wheels for balanced stopping when pedestrians or other road users do the unexpected.
Honda V-Matic Automatic transmission
A tight 2 metre turning radius, allows easy manoeuvring in tricky spaces, while 5-spoke 14" cast aluminum wheels add stability and rider confidence. Special Dunlop tires – with a compound designed to reduce drag – are fitted and contribute toward improved fuel efficiency.
Additional Features
Transferable one-year, unlimited-mileage limited warranty; extended coverage available with a Honda Protection Plan.
Warranty : 12 months, unlimited mileage, freely transferable warranty; extended coverage available with Honda Plus
Wheelbase : 1,315 mm (51.8 in.)
Fuel Capacity : 8 litres
Opening both the seat and fuel lid is via one-touch switches. The seat features a sprung hinge so it stays up when open.
A hazard function that flashes all four turn signals provides additional conspicuity when needed.
Convenient, spacious under-seat storage area easily accommodates a laptop or most full-face helmets.
Protective bodywork sweeps back into generous floorboards for the feet, that help shield the rider from urban grime.
Handy glove compartment up front allows quick access to the essentials gum, sun glasses, cell phone, wallet or even a bottle of water.
12V power outlet in the glove compartment allows convenient charging of personal electronics.
Tires : Front: 90/90-14 Rear: 100/90-14
Seat Height : 760 mm (29.9 in.)
Curb Weight : 132 kg (291 lbs.) including required fluids and full tank of gas - ready to ride
Colour : Pearl Dark Blue
Sporty but elegant styling is never out of place and is complemented by full LED lighting.
A central console presents all the information within a neat, concise design. Speed is displayed by a luminous needle moving around the outside of the LCD panel, which contains an odometer, trip metre, fuel gauge, fuel efficiency metre and clock.
---