* Suggested retail price of the manufacturer. Taxes, license, insurance, registration, levies and fees not included. Payment includes freight and PDI. Selling price excludes freight and PDI. Does not include current promotions. Ask online to know applicable specials. * Suggested retail price of the manufacturer. Taxes, freight, PDI, license, insurance, registration, levies and fees not included. Does not include current promotions. Ask us for current promotions to know applicable specials.
Gallery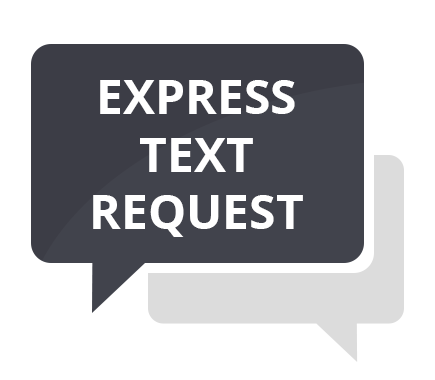 Specifications
Engine/Drivetrain
The crankshaft runs in plain bearings for quieter operation and the big end of the connecting rod spins in a needle bearing, both contributing to the engine's high-performance credentials.
Full-sized 17-inch cast wheels with a 110/70 – 17 front tire and a 140/70 – 17 rear tire provide big-bike feel, grip and handling traits.
Final Drive : #520 O-ring-sealed chain
The 286 cc single-cylinder engine boasts dual overhead camshafts driven by a Hy-Vo-type silent chain, forked roller rocker arms, a compact four-valve cylinder head, a counterbalance shaft for smoothness, and liquid cooling for optimum performance and durability.
The light and compact engine contributes to the CBR300R's impressive power-to-weight ratio, allowing it to compete with twin-cylinder bikes of similar displacement.
Shim-style valve adjustment allows easy inspection and maintenance, although with a recommended inspection interval of 48,000 km, you'll ride a long, long time between any needed adjustments.
The engine countershaft sits lower than the mainshaft in a "stacked" formation to reduce the engine's front-to-rear dimensions.
The engine produces a remarkably broad torque curve for strong low-rpm performance, and peak horsepower kicks in at 8,500 rpm - well below redline. This wide spread of power makes the CBR300R easy and confidence-inspiring to ride, in both stop-and-go situations and on the highway, while also returning impressive fuel economy.
A gear-driven counterbalance shaft helps quell engine vibration for enhanced rider comfort. It's located so close to the crankshaft that the balancer weight passes between the two crank weights to keep the engine as compact as possible while improving mass centralization.
The six-speed transmission works in concert with the engine's broad power delivery to produce quick acceleration plus excellent fuel economy during highway cruising. Final drive gearing is also taller than the previous model (CBR250R) to further improve efficiency at highway speeds.
Diamond-shaped twin-spar steel frame plus a 37 mm front fork and Pro-Link single-shock rear suspension provide sporty, confident handling and a comfortable ride.
Curb weight of only 161.9 kg (357 lbs.) gives the CBR300R outstanding maneuverability and helps instill rider confidence.
Sporty ergonomics create a balanced seating position for optimum control without compromising long-distance comfort.
Honda's Programmed Fuel Injection (PGM-FI) continuously monitors several variables to ensure the correct fuel mixture for the current riding and atmospheric conditions. The system delivers optimal performance and remarkably crisp throttle response over a wide range of operating conditions, plus improved fuel economy. The PGM-FI system also incorporates an Idle Air Control Valve (IACV) to smooth responses to small changes in throttle position.
Six-speed transmission
The CBR1000RR inspired bodywork features dual headlights and colour-matched undercowl. The unmistakable CBR fuel tank and steeply raked tail complete the aggressive look.
Other Specifications
Warranty : 12 months, unlimited mileage, freely transferable warranty; extended coverage available with Honda Plus
Seat Height : 785 mm (30.9 in.)
Multi-function digital instrument panel includes speedometer, tachometer, engine temperature display, fuel gauge, clock, odometer and trip meter.
Grab rails on the tail section are designed to fit gloved hands, giving passengers a dedicated handhold while riding two-up.
A narrower, reshaped seat makes it easier to reach the ground.
Wheelbase : 1,380 mm (54.3 in.)
Tires : Front: 110/70 - 17 Rear: 140/70 - 17
Curb Weight : 165 kg (364 lbs.) including required fluids and full tank of gas—ready to ride
Fuel Capacity : 13 L
Colour : Black / Candy Energy Orange, White
---